Kitchen knife is a very important ingredient for all kitchens but when it comes to talking about breaking the hard things such as bones or hard skinned vegetables then a cleaver knife will be the best option for your kitchen. Cleaver is a heavy weight knife having a rectangular blade which is great for chopping the thing, it is also famous because of their unexpected feature that the other knives don't have: a hole in the blade. But the question here is what is it for ? no no don't go on that side, your knife is not defective. It is just a reflective detail to save space.
The idea of a hole in a cleaver knife was that it provides a way for you to hand it when it is not in use. Cleavers are too big to store in a knife block (although you really should keep your knives on the knife bar), and if you throw them in a kitchen drawer, they can accidentally cut you. Or will it be dull? over time. Majority of butchers like to use cleaver knives for centuries and hang them by the blade to clean their work stations to make it easy and safe to grab by hand.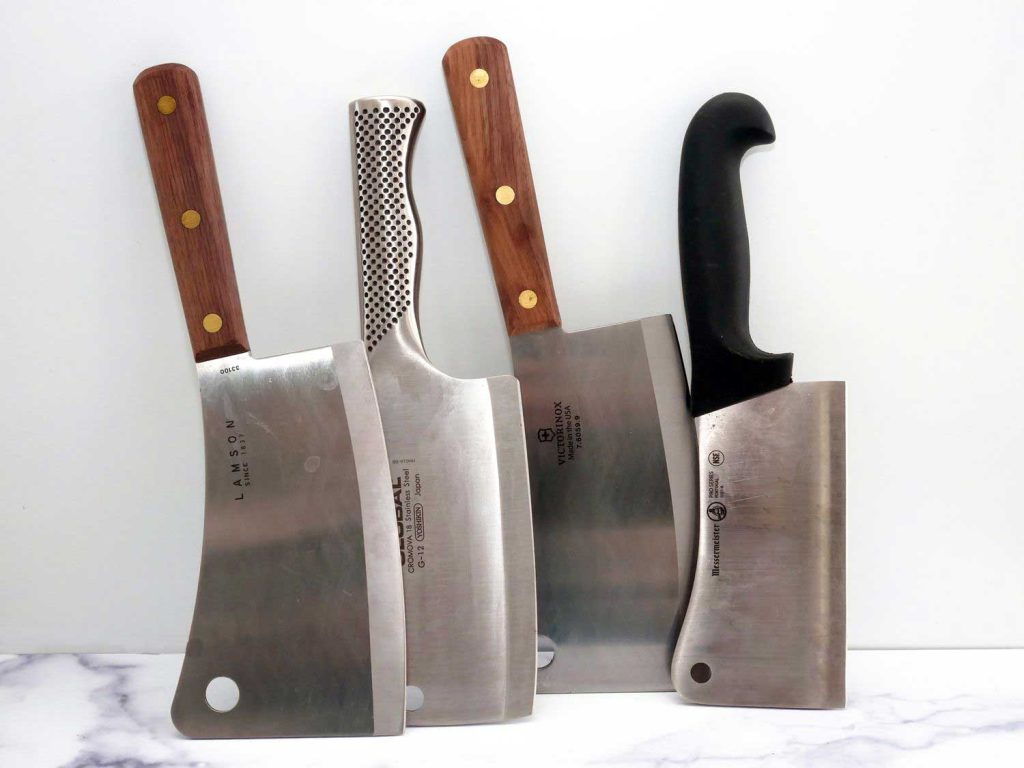 The other theory regarding the hole in the cleaver knife is to reduce the weight of the knife (How much weight are you expecting to lose by a tiny hole?), protecting the meat from thrust (The hole is not even close to where it will contact the flesh) and a knife to get it out if it gets stuck.
Use the into something (you don't need a hole to do this). As Occam's Razor states, the simplest theory is true: it's just a way of hanging!. Now you know why the hole in the cleaver is for, it depends whether you need to cut a chicken, break up the skeleton (the edible kind) or chop some vegetables, the cleaver will be your kitchen workhorse. And you already know where you will store it..
Uses of Cleaver
Just like other knives, the meat cleaver knife also comes with versatile and diversified functions and in this we will take a closer look at all these roles. The cleaver is famous because of their wide and sharp blade which can be used for different functions, the main role is to trim out the meat skin and fat. You may also want to use this fork to cut chicken. You can als use the cleaver for chopping the problematic section such as ribs and bones.

Furthermore, you might be used cleaver for following purposes:
Due to these benefits, cleaver has become an important part of all professional and non professional cooks. So, if you want to cut meat faster and improve the best cooking techniques, you can also consider getting this knife for yourself.
Cleaver Recommendation
If you are thinking of investing in quality meat cleaver then iMarku cleaver will be our top recommendation as it is made with high grade steel. This is a lightweight cleaver which offers you just nice balance while mincing and slicing of heavy meat parts. It will take you barely twenty minutes to half an hour to finish a large piece of meat. Be sure to check out the cleaver knives to buy in 2023 for more tips.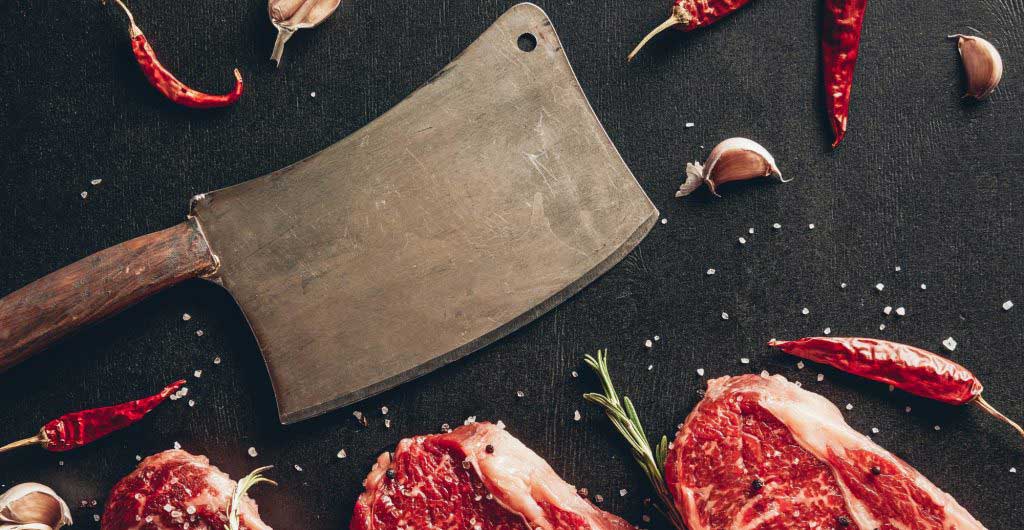 The main features of these cleaver knives are their diversity and versatile function. Usually these tools are used for chopping, mincing, slicing and dicing of meat and vegetables. Its blade is manufactured and built in Germany, You can rest confident about its overall quality and rust-free properties.
Moreover, the entire knife is highly durable which is used for working with dense vegetables and chunks of meat, you will also be impressed by their solid handle that is crafted with high quality pakkawood. The handle provides a solid grip that is highly comfortable and you can easily use it for a long time without any fatigue.
Conclusion
Hopefully, this article will be helpful for you, as we discussed the below list containing the most common reasons mentioned for cleaver holes and how likely it's that they are precise. Such as:
They are great for hanging the knife.
They are an iconic part of a cleaver look.
They help to break up the knife from stubborn foods.
They also help to stop the meat from adhering to the blade.
It is designed in such a way that you can use it for a long time without any tiredness.
Lastly we also recommended the excellent cleaver knife which is both hard and comes with a large enough hole for easy storage and adjustability. So, follow your wish list and get these quality cleavers home for more accessible, better, and hassle-free cooking sessions.